Improving the lives and prospects of at-risk youth is not only humane, but smart. It can have enormous positive consequences in the lives of struggling youth by helping them become socially upwardly mobile, which can have positive effects for their families and communities as a whole.
Your donation will go directly to supporting marginalized students in their struggle to become positive members of our communities.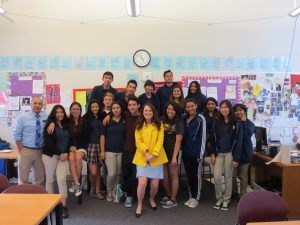 $25 provides workshop materials full of information, resources and hope for students who have long lived in fear and despair.
$50 offers a meal to 35 low-income students during an after-school workshop where students receive critical tools to improve their prospects.
$100 covers educational guides used by high-need students to complete their college and financial aid applications.
$200 sponsors eight college-bound high school graduates to be honored for their hard-work during a special recognition ceremony at the conclusion of the workshops.
Other
Your contribution is fully tax-deductible.
---