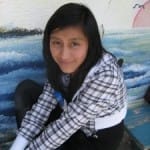 Children Afflicted by Risk Factors face Harsh Futures
Studies show that at-risk teens will drop out of high school earlier than others, and that those students who drop out commit about 75 percent of crimes. Studies also show a close link between students who drop out and poverty, drug and alcohol use, teen pregnancy and gang involvement.*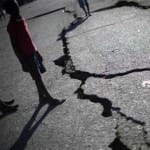 Prospects are More Daunting for Immigrant Youth
Just 54 percent of immigrant undocumented youth have a high school diploma, compared to 82 percent of their U.S.-born peers. Only 5 to 10 percent of graduates continue their education and enroll in an institution of higher education, and fewer graduate with a degree.*
The Stats
80,000 immigrant undocumented youth turn 18 and approximately 65,000 graduate from high school every year.*
One in seven of all San Diego children have at least one immigrant parent, and more than half live in poverty.*
In California, children of undocumented immigrants are 13.5 percent of students enrolled in kindergarten through grade 12.*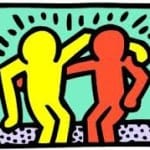 Information and Guidance
We provide support through information and guidance to students who have been living in fear and despair for most of their lives. This support gives them tangible hope.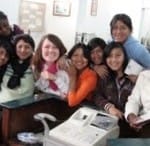 A Caring Confidential Place to Share
Students call them "little family meetings." We provide a safe confidential space where youth share and engage with their peers in a school-based support system.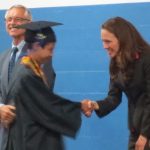 Personal and Long-Term Support
We accompany students on a personal and relational level through chaotic circumstances, unexpected problems and difficult situations with no easy solutions. Our students count on our commitment to them through high school and beyond.

Connection to Resources
We connect students to critical resources such as legal aid, financial aid for college, transportation, letters of recommendation, housing and many other resources
Why Does the SWOL Program Work So Well?
SWOL has served hundreds of at-risk and immigrant youth, and received volumes of letters and positive feedback from school staff and students. Why are we always asked to return to schools?
 We have a genuine love and dedication for marginalized students

 We foster a trusting, family atmosphere within our student groups

 SWOL'S founder and program facilitator is an attorney and former at-risk youth

 SWOL's workshops are known for their energetic positivity that gives students hope and raises self-esteem
 Information and resources are conveniently brought to students within their schools

 Students are provided with an easy-to-remember method for addressing issues

 SWOL is a grassroots organization that offers quality, personal support with big impact

 SWOL's goal is to treat the whole person, as opposed to one aspect of students' lives
*Sources for statistics include Smiley, Travis. "Fact Sheet: Is the Dropout Problem Real?." Travis Smiley Reports. Accessed February 26, 2014; Southwest Regional Laboratory, "1994 Survey of Alcohol and Other Drug Use, and Other Problems Among California Dropouts;" Perez, Zenen Jaimes. "Removing Barriers to Higher Education for Undocumented Students." Center for American Progress: 2014; Passel, Jeffrey S. and D'Vera Cohn. "A Portrait of Unauthorized Immigrants in the United States." Pew Research Hispanic Trends Project, 2009; "National Institutions Coming Out Day Toolkit: Institutional Policies and Programs with & for Undocumented Students." United We Dream, 2015; Edwin Rubenstein. "The Economic Case for a Moratorium on Immigration." The Social Contract Journal, 2011.